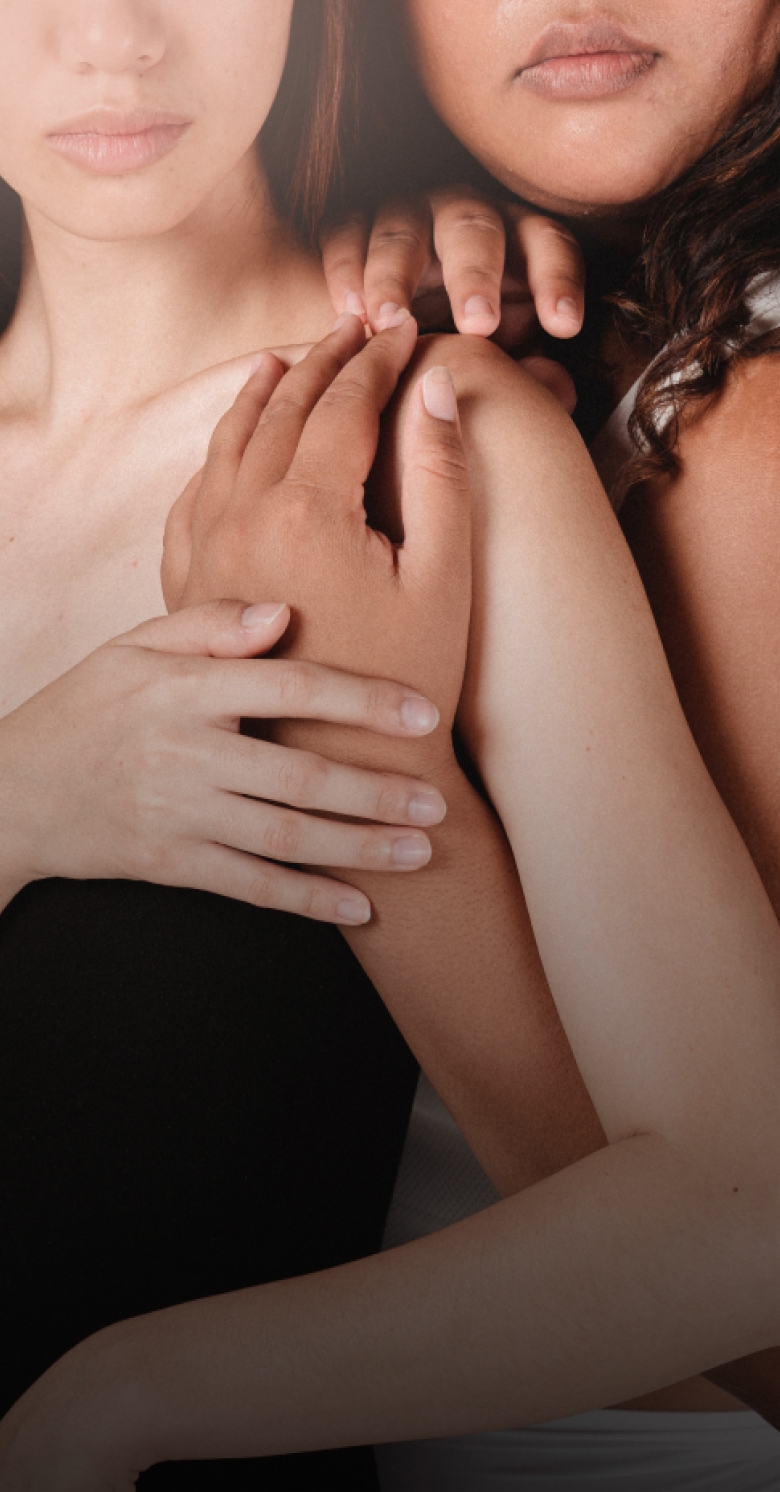 Find the best birth control option for you
Get a doctor-approved birth control recommendation that's personalized to you and your goals.
It's time to experience healthcare differently.
Save time, money and frustration
Save months (to years) of trial and error with our specialized algorithm. We'll analyze your preferences, hormonal profile, lifestyle and more to find the best fit.
Goodbye guesswork, hello science
We bridge the gap between research and real life with scientifically informed, personalized birth control recommendations.
Skip the doctor's office
Get started today and save the time and money it would take to get a doctor's appointment.
100% satisfaction guaranteed
Have the peace of mind that if you're not happy when you switch to our recommendation, you'll get your money back.
Friendly physicians
FDA approved meds
CDC safety standards
We assess up to 39 symptoms and conditions
We take into account the symptoms and conditions you're experiencing, and those you have experienced in the past, to find you a method that works best with your body.
---
Anxiety

Depression

Fatigue

Mood swings or irritability

Reduced sleep quality
---
Acne/spots

Hair loss

Unwanted hair growth

Oily skin / hair
---
Appetite changes

Weight changes

Water retention

Nausea / vomiting

Bloating

IBS / IBS symptoms
---
PMS symptoms

PMS/PMDD

Heavy/long periods

Period pain

Breast tenderness

Low libido
---
Cyclical migraines

Headaches
Skip the waiting room for only $29
Get a written prescription for your ideal birth control sent to your pharmacy without a doctor's visit. No insurance needed, or pay $0 for most options with insurance.
All 250+ birth control options evaluated
Consideration of your medical history, mental health, preferences and previous birth control experiences
Latest scientific research, summarized and referenced for each method
Support from experts, whenever you need it
The right birth control is just around the corner
1
Take our online health assessment
2
Get your personalized birth control recommendations, reviewed by a physician
3
Have a prescription sent to your pharmacy within 2 business days
4
Refill your prescription through us, whenever you need to
We really get to know you
We ask you the questions your doctor never thought to ask in a 20-40 minute online assessment.
Designed by OBGYNs

CDC safety standards. Learn more.
We find the best birth control options for you, based on science
Can you evaluate 250 things in 15 minutes? Neither can a doctor. Our algorithm finds the birth control options that are most likely to address your symptoms, based on the latest scientific literature.
1000+ scientific papers reviewed
Links to referenced scientific literature
Recommendations reviewed by our US licensed physicians
Our team of experts are with you every step of the way
Talk to our team through our live chat if you have any questions or set up a call with one of our clinicians to discuss your options.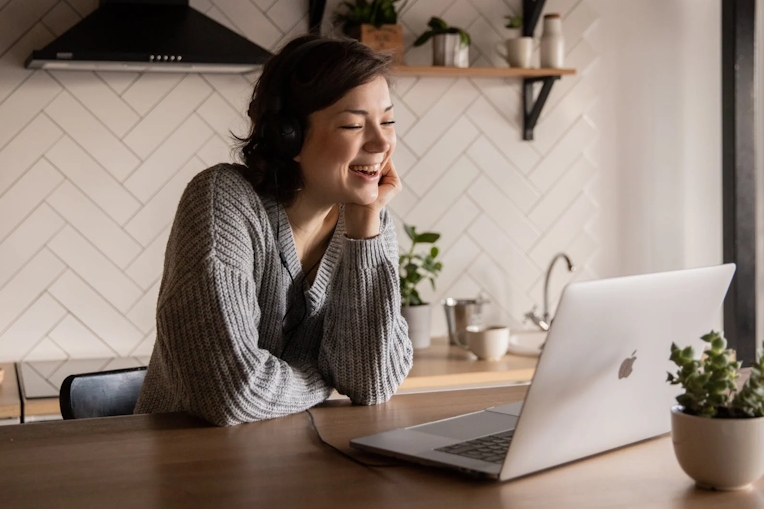 FAQs
---
How does Tuune make its recommendations?
By really getting to know you! The first step is our Health Assessment, an extensive online survey where we ask you questions about your medical and birth control history, any conditions you're living with now or in the past, and your well-being goals. If you'd like to speak to the team about your recommendation or ask us more questions, you can chat to one of our physicians.
---
Are there doctors involved in the process?
Yes. Medical researchers review all the scientific papers we use to generate your recommendations. Your recommendations report is also reviewed by a doctor before we show it to you. You can also get in touch with our specialized team to discuss your options or get further support.
---
What's included in the price and how do I get my prescription?
For $29, we offer a personalized recommendation report and a prescription for your birth control method of choice. After your birth control recommendations have been reviewed by one of our physicians, you can choose a method and one of our doctors will write a prescription and send it to your pharmacy within 2 working days.
---
Is Tuune covered by my health insurance?
The cost of your birth control will be covered by insurance as per your policy, when you collect it at your pharmacy. The cost of Tuune's recommendations and prescription is currently not covered, but we've worked to bring you a service that is cheaper and more convenient than a visit to the doctor, in most cases.
---
Which birth control methods does Tuune recommend?
Hormonal contraceptives including the combined pill, progestogen-only pill, the patch, the ring, the implant, the injection, and intrauterine devices (IUD).

Reversible non-hormonal contraceptives: the copper IUD.

If appropriate, other methods such as Fertility Awareness Based (FAB) methods.

Our recommendation is based on your unique medical history as well as your personal situation. We're completely agnostic, meaning we look through all available birth control methods before making our recommendation. If you'd rather stick to one specific method (say, the pill), just let us know and we'll suggest different options.
---
Once I've received my recommendation, how do I switch birth control?
It all depends on A) which method you're currently using and B) which method you're switching to. Once we've shared your recommendation, if you'd like to switch, we'll let you know exactly what to do next, as well as whether you should use additional protection in the short term.
---
How are Tuune's recommendations different to any my doctor makes?
Our medical team – with over 75 years of combined experience – has built a tool that does exactly what you would expect from your regular gynecologist visit, but we go much more in-depth. We also really get to know you by asking questions you may not have been asked before about preferences, well-being factors, symptoms, contraceptive history, etc.
Plus, we take our time! Our Health Assessment takes on average 30 minutes, but you can spend as long as you need answering our questions (either in one go or you can come back to it later). We're able to gather much more information during this time than is usually possible within a typical clinician setting. By letting us know more about you, we can make informed recommendations about your birth control.
---
The Tuune platform has undergone rigorous medical and regulatory reviews to ensure the utmost safety for everyone. Every Tuune recommendation meets the US Medical Eligibility Criteria (US MEC) for Contraceptive Use. You're in safe hands.
---
Who is Tuune sharing my data with?
We don't share your data with any third parties. Your information will only be shared with Tuune clinicians and scientists in order to provide you with information about your hormones and to improve our service to users.
---
If you have requested a prescription from a physician, they will directly contact your preferred pharmacy and you can arrange a collection directly with them.
---
I haven't received my report yet. What do I do?
Each report is reviewed in detail by one of our physicians, so it can take up to 2 business days to arrive. We'll email you as soon as it's ready. If it takes longer than this, please get in touch at help@tuune.com.
---
Why aren't you in my state?
Currently our doctors are only licensed to work in certain states. Please sign up so we can let you know when we are available in your area.
---
Can I use Tuune with my doctor?
Yes! Please feel free to show your doctor your report when discussing your birth control options.